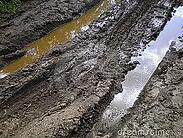 I met a London based software company founder this week, who wanted to chat about the 'growth rut' they were in. Let's call him Jack.
Jack's software company has a good product, he has 19 happy customers, all who bought directly from Jack, who is a classic international road warrior CEO. His company has a good growth opportunity but their positioning and marketing stink.
They are stuck in a growth rut and have no marketing machine and new customer wins are slowing. Everything from their website outwards signals - we are a small risky group of geeks. They need top quality marketing help fast.
Like many businesses of his size (15 people), cash is tight. Things are frenetic and making payroll is hard. However Jack has 12 developers, which his co-founder CTO, Peter is guarding jealously. Peter, the CTO became defensive when I asked him what he could do to reduce development costs so they could invest in marketing. After nods of exasperation, he finally said delivery dates would go out months and some features would have to be dropped. I said ok if the business was prepared to accept this, how much could he reduce development costs by? Things became more fraught...
Later I asked the two founders together, what they felt? What was stopping them from addressing this obvious issue? More nods of exasperation from Peter, who obviously thinks it's Jack's problem to find more sales.
Making growth happen requires choices being made about where to invest. There is a stage when the balance of investment needs to switch from development to marketing, companies that fail to make this switch end up in a growth rut. I am not sure that Jack and Peter will have the combined courage to make the change?
Maybe it's time to look at your own business...is your CTO keeping your company in a growth rut?